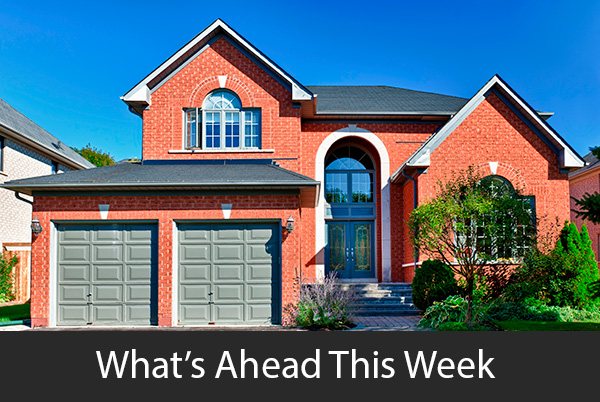 Last week's economic reports included readings on inflation and retail sales; the Federal Reserve released its post-meeting statement from its Federal Open Market Committee. Weekly readings on mortgage rates and new jobless claims were also released.
Inflation, Retail Sales Rate Dip in November
The Commerce Department's Consumer Price Index dipped in November to a growth rate of 0.20 percent as compared to October's growth rate of 0.40 percent. Analysts expected inflation to slow to 0.20 percent growth.
Year-over-year inflation rose to 2.10 percent, which was its highest reading in a year. Analysts said rising rents, energy and healthcare costs caused the higher consumer inflation reading. November's Core Consumer Price Index was unchanged at 0.20 percent growth. The Core CPI reading excludes volatile food and energy sectors.
Retails sales growth slowed to 0.20 percent in November as compared to October's growth rate of 0.40 percent and expected growth of 0.50 percent. Retail sales exclusive of autos were also lower in November with a reading of 0.10 percent growth.
Analysts expected a reading of 0.40 percent growth; October's reading for Retail Sales Excluding Autos showed 0.30 percent growth. Lower retail sales at the start of the winter holiday shopping season could signify cooling consumer confidence in the economy.
Fed Holds Steady on Key Interest Rate Range
The Federal Open Market Committee of the Federal Reserve announced no change to the target federal funds rate range at its meeting on Wednesday. The target range for the federal funds rate remained at 1.50 to 1.75 percent.
The Committee's post-meeting statement suggested that FOMC members did not plan to change the federal funds rate in 2020 if economic conditions remain stable, but said that monetary policy decisions were flexible and could change as global and domestic economic conditions require.
Mortgage Rates, New Jobless Claims Rise
Freddie Mac reported higher average rates for fixed-rate mortgages last week. The average rate for a 30-year fixed-rate mortgage was five basis points higher at 3.73 percent; rates for 15-year fixed-rate mortgages averaged five basis points higher at 3.19 percent.
The average rate for a 5/1 adjustable-rate mortgage was three basis points lower at 3.36 percent. Discount points rose across the board last week and averaged 0.70 percent for fixed-rate mortgages and 0.40 percent for 5/1 adjustable rate mortgages.
New jobless claims jumped to 252,000 last week, which surpassed expectations of 220,000 new claims and the prior week's reading of 203,000 first-time claims filed.
What's Ahead
This week's scheduled economic releases include the National Association of Home Builders'Housing Market Index and Commerce Department readings on housing starts and building permits issued. The National Association of Realtors® will release data on sales of pre-owned homes and weekly readings on mortgage rates and new jobless claims will also be released.