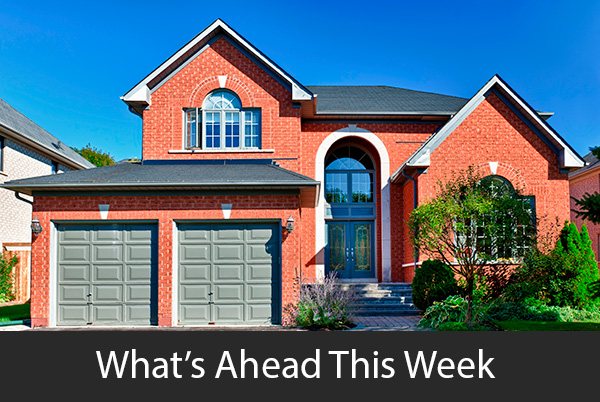 Last week's economic reporting was slim due to the observance of the Martin Luther King Jr. holiday. The National Association of Realtors® reported on sales of previously owned homes and the Veterans Administration announced changes to its home loan programs. Weekly reports on mortgage rates and initial unemployment claims were also released.
Sales Pace of Pre-owned Homes Rose 3.60 Percent in December
The sales pace of previously-owned homes jumped by 3.60 percent on a seasonally-adjusted annual basis. December's sales pace rose to 5.54 million sales. 5.35 million homes were sold on a seasonally-adjusted annual basis in November. Sales of new and pre-owned homes rose 10.60 percent year-over-year.
The number of available homes for sale reached its lowest reading since the National Association of Realtors® started tracking sales in 1999. There was a three-month supply of homes for sale in December as compared to a 3.70 month supply of homes available in November. Real estate pros typically consider a six-month supply of homes to balance market conditions evenly between buyers and sellers.
December's data indicates that housing markets are skewed in favor of sellers, which increases challenges for buyers relying on mortgage loans or moderate-income buyers seeking affordable homes.
High demand for homes encourages bidding wars and cash offers that grab sellers' attention at the expense of traditional purchase offers contingent on mortgage financing. Moderate-income buyers may require additional approvals from mortgage insurance companies or programs geared toward first-time buyers.
Veterans Home Loans: No More Loan Limits in 2020
As of January 1, 2020, VA home loans are no longer subject to loan limits based on property location. Past regulations included home loan limits based on maximum loan amounts determined by the county where a veteran's prospective home was located.
Removing loan limits streamlines VA loan approval and can avoid problems caused if a VA home loan limit is lower than a home's appraised value. More veterans are expected to gain the advantage of no down payment required for VA loans. Veterans with less than full VA loan entitlement remain subject to loan limits.
Mortgage Rates, Fall as New Jobless Claims Rise
Freddie Mac reported the lowest average mortgage rates in three months last week. Rates for 30-year fixed-rate mortgages averaged 3.60 percent and were five basis points lower. The average rate for a 15-year fixed-rate mortgage averaged 3.04 percent and was five basis points lower.
5/1 adjustable rate mortgages had an average rate of 3.28 percent, which was 11 basis points lower than in the prior week.
First-time jobless claims rose by 4000 claims to 211,000 new claims filed. Analysts said that the rise in first-time claims did not indicate more layoffs.
What's Ahead
This week's scheduled economic reports include Case-Shiller Home Price Indices, new home sales and the Federal Open Market Committee of the Federal Reserve will issue its customary post-meeting statement. Weekly readings on mortgage rates and new jobless claims will also be released.