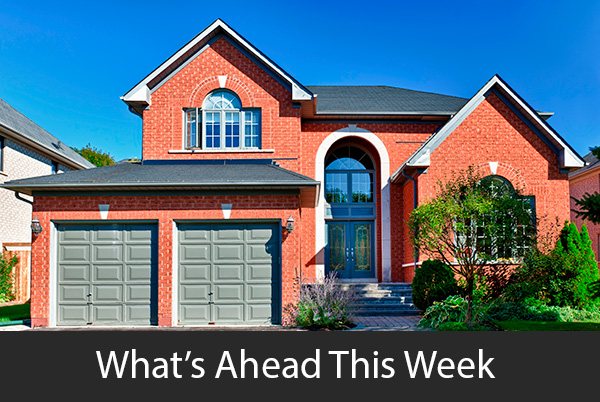 Last week's economic reports included the post-meeting statement by the Fed's Federal Open Market Committee along with readings on retail sales and inflation. Weekly reports on mortgage rates and new jobless claims were also released.
Fed Raises Key Interest Rate on Strong Economic Indicators
The post-meeting announcement by the Federal Open Market Committee of the Federal Reserve indicated that committee members voted to raise the target federal funds rate to 0.175 to 2.00 percent from the prior rate of 1.50 to 1.75 percent.
The post-meeting announcement cited strong economic conditions and stated that FOMC had altered their outlook from three rate increases in 2018 to four increases. This news is significant to consumers as banks and credit card companies typically raise lending rates in response to Federal Reserve actions.
Committee members were closely divided on interest rate forecasts for 2018. Eight members said that the Fed rate would likely increase four times in 2018 while seven members said three rate increases would be appropriate. The post-meeting statement also cited concerns over inflation and Fed Chair Jerome Powell said that raising interest rates too fast could increase the risk of recession.
Consumer Price Index, Retail Sales Rise in May
The Consumer Price Index rose from 0.10 percent in April to 0.20 percent in May according to the Commerce Department. The Core CPI, which excludes volatile food and fuel sectors, was unchanged at 0.20 percent against expectations of 0.20 percent growth and 0.20 percent in April.
Retail sales rose 0.80 percent in May as compared to expectations of 0.40 percent growth and April's growth rate of 0.40 percent. Retail sales excluding the automotive sector rose 0.90 percent in May; analysts expected a reading of 0.50 percent based on April's reading of 0.40 percent growth.
Mortgage Rates Rise, New Jobless claims Fall
Freddie Mac reported higher mortgage rates last week. The average rate for a 30-year fixed rate mortgage averaged eight basis points higher at 4.60 percent; the average rate for a 15-year fixed rate mortgage rose six basis points to 4.07 percent.
Rates for a 5/1 adjustable rate mortgage were nine basis points higher at 3.83 percent on average. Freddie Mac analysts said that demand for homes is holding steady despite higher mortgage rates.
First-time jobless claims fell by 4,000 new claims to 218,000 new claims filed. Analysts expected 225,000 new claims to be filed based on the prior week's reading of 222,000 new jobless claims filed.
What's Ahead
This week's scheduled economic reports include NAHB Housing Market Indices, Commerce Department readings on housing starts and building permits issued and National Association of Realtors® reports on sales of previously-owned homes. Weekly readings on mortgage rates and new jobless claims will also be released.