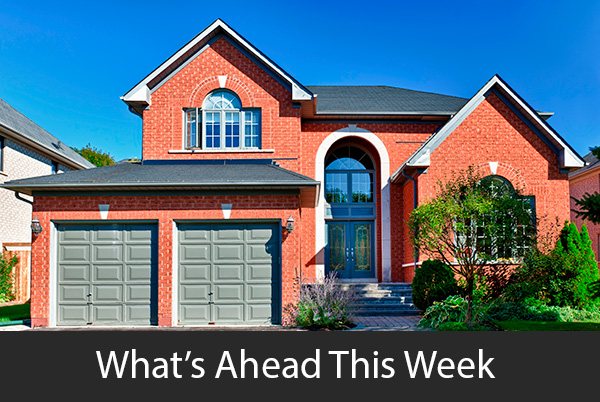 Last week's economic releases included reports on Non-Farm Payrolls, ADP payrolls, and the national unemployment rate. Weekly readings on mortgage rates and new jobless claims were also released.
Public and Private Sector Jobs Show Mixed Readings
ADP Payrolls reported 235,000 private sector jobs added in February as compared to January's updated reading of 243,000 jobs added. Analysts estimated 205,000 private sector jobs would be added, but this was based on the original reading of 234,000 jobs added. February was the fourth consecutive month when private sector job growth exceeded 200,000 jobs.
According to the federal government, Non-Farm payrolls added 74000 public and private-sector jobs in February for a reading of 313,000 jobs added. February's gain was the largest in a year and a half. Analysts expected 222,000 jobs added in February. Analysts cited solid economic strength as contributing to higher-than-expected job growth.
Strong economic growth can encourage prospective home buyers to move from renting to buying a home, but first-time and moderate-income buyers continued to face headwinds including short supplies of available homes and strict mortgage requirements. Rising mortgage rates have also impacted buyers' ability to qualify for mortgage loans.
National unemployment was unchanged at 4.10 percent.
Mortgage Rates, New Jobless Claims Rise
Mortgage rates rose again last week; the average rate for a 30-year fixed rate mortgage gained three basis points to 4.46 percent. 15-year fixed rate mortgage rates rose by four basis points to 3.94 percent.
The average rate for a 5/1 adjustable rate mortgage rose by one basis point to 3.63 percent. Discount points held steady at 0.50 percent for fixed rate mortgages and 0.40 percent for 5/1 adjustable rate mortgages.
New jobless claims rose to 231,000 new claims filed as compared to an expected reading of 220,000 new claims and the prior week's reading of 210,000 first-time claims filed.
Analysts said that job growth remains robust regardless of higher first-time jobless claims. While layoffs rose in February, analysts said that anomalies including bad weather made it difficult to project February readings for first-time jobless claims.
What's Ahead
This week's scheduled economic releases include readings from the National Association of Home Builders, Commerce Department reports on housing starts and building permits issued and the University of Michigan's report on consumer sentiment. Weekly readings on mortgage rates and new jobless claims will also be released.