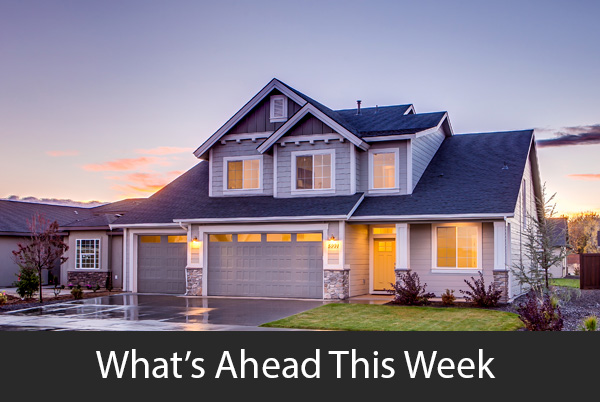 Last week's economic news included readings on construction spending, and labor reports on public and private sector jobs and the national unemployment rate. Weekly reports on new jobless claims and mortgage rates were also released.
Construction Spending Ticks Up in August
Commerce Department reporting on construction spending showed 0.10 percent growth in August as compared to a revised flat reading for July. Construction spending hit a seasonally-adjusted annual rate of $1.29 trillion for August. Analysts expected 0.40 percent growth, which was based on the original July reading of 0.10 percent growth.
Residential construction spending rose 0.90 percent in August ; public construction spending rose 0.40 percent for the month. Factors impacting residential construction spending include rising costs of building materials, winter weather conditions and mortgage rates
Mortgage Rates Little Changed; New Jobless Claims Rise
Freddie Mac reported mixed activity with mortgage rates last week. Rates for 30-year fixed rate mortgages rose one basis points to an average of 3.65 percent. Rates for 15-year fixed rate mortgages averaged 3.14 percent and were two basis points lower.
The average rate for 5/1 adjustable rate mortgages was unchanged at 3.38 percent. Discount points averaged 0.60 percent for 30-year fixed rate mortgages and 0.50 percent for 15-year fixed rate mortgages. Discount points for 5/1 adjustable rate mortgages averaged 0.40 percent.
First-time jobless claims rose to 219,000 claims filed and surpassed expectations of 218,000 new claims. 215,000 first-time claims were filed the prior week.
Jobs Growth Slows; National Unemployment Rate Drops
September jobs reports showed fewer jobs available for public and private sector employers. The federal government's Non-Farm Payrolls report showed 136,000 jobs added as compared to an expected reading of 150,000 jobs added and the previous month's reading of 168,000 public and private sector jobs added.
ADP reported 135,000 private-sector jobs added in September as compared to 157,000 jobs added in August. The national unemployment rt rate dropped to 3.50 percent in September.
What's Ahead
This week's scheduled economic news includes readings on job openings, minutes of the most recent FOMC meeting, and reports on inflation and consumer sentiment. Weekly reports on mortgage rates and new jobless claims will also be released.